Ignis
Perfect illumination with no limitations.
Designed with every dentist in mind, Ignis is the unrivalled wireless headlight of the future.
Adaptable to every clinical situation.
The built in composite filter means that the Ignis can adapt to every clinical situation, achieving perfect illumination even with composites.
Illumination without discomfort.
The Ignis is designed to be completely undisruptive, weighing only 9 grams. Its revolutionary counterbalancing design actually makes your loupes feel lighter, letting you focus on nothing but achieving your greatest work.
Brighter.
Lighter.
Smarter.
Expertly crafted and artistically deployed with longevity in mind.
Perfectly compatible with every type of loupes.
The only headlight that makes your loupes feel lighter.
Unobtrusive cable-free design.
A smart system for smart working.
Unlimited illumination
at your fingertips.
Constant power, reliable illumination.
Completely effortless.
Effortless battery switching.
Ignis lets you seamlessly switch between batteries, meaning you never need to worry about running out of power again.
No surprises here.
Easily keep an eye on the battery level of your Ignis through the blue LED indicator light. The amount of bars left prepares you for when your battery needs switching and prevents you from suddenly losing light mid-procedure.
Battery
Charge wirelessly. Effortlessly.
The world's lightest
Counter-balancing headlight.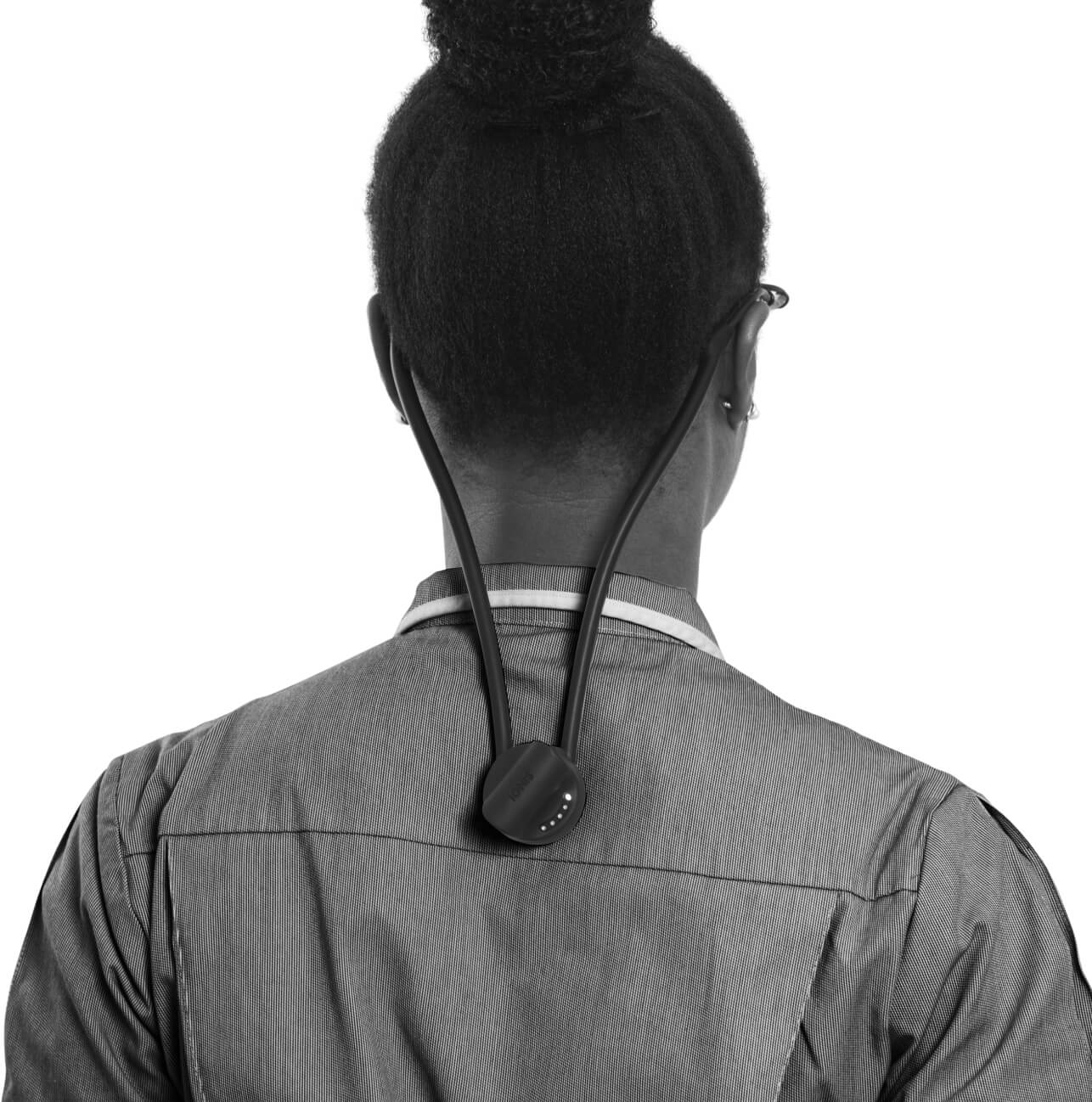 Tangle-free,
stress-free.
Avoid catching your hair when securing your loupes and Ignis, with our game-changing Magstrap technology.
Designed with every dentist in mind.
The Ignis Hijab and Ignis Turban are designed to ensure that each and every dentist in our community can perform to the best of their ability, with no unnecessary interruption.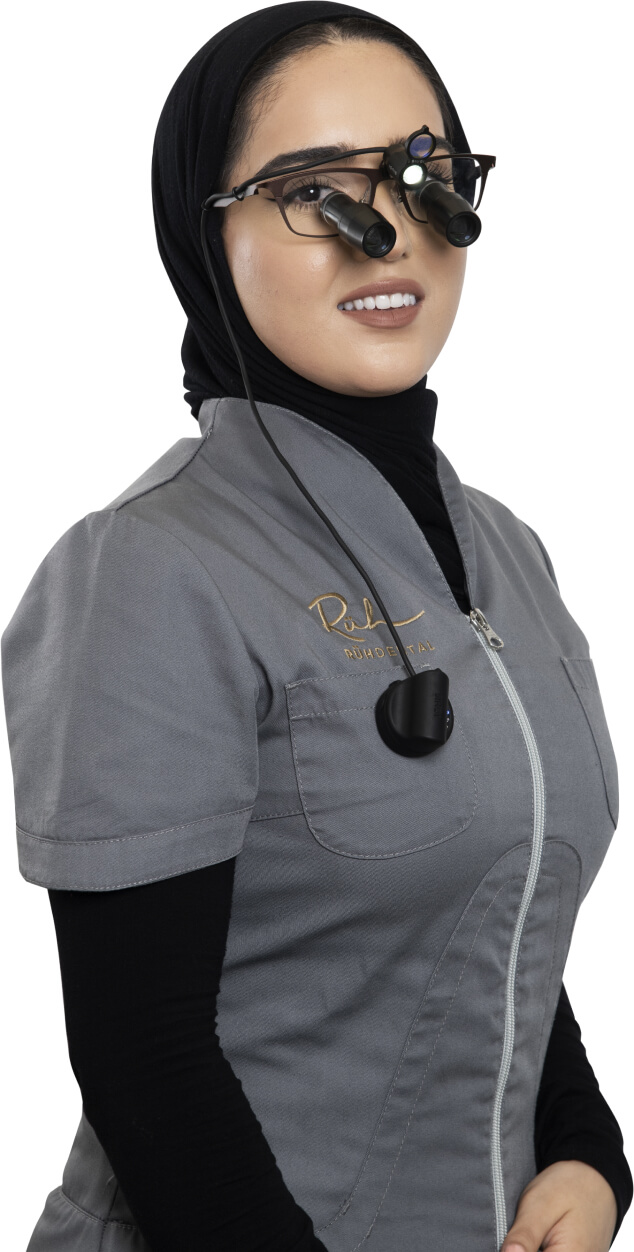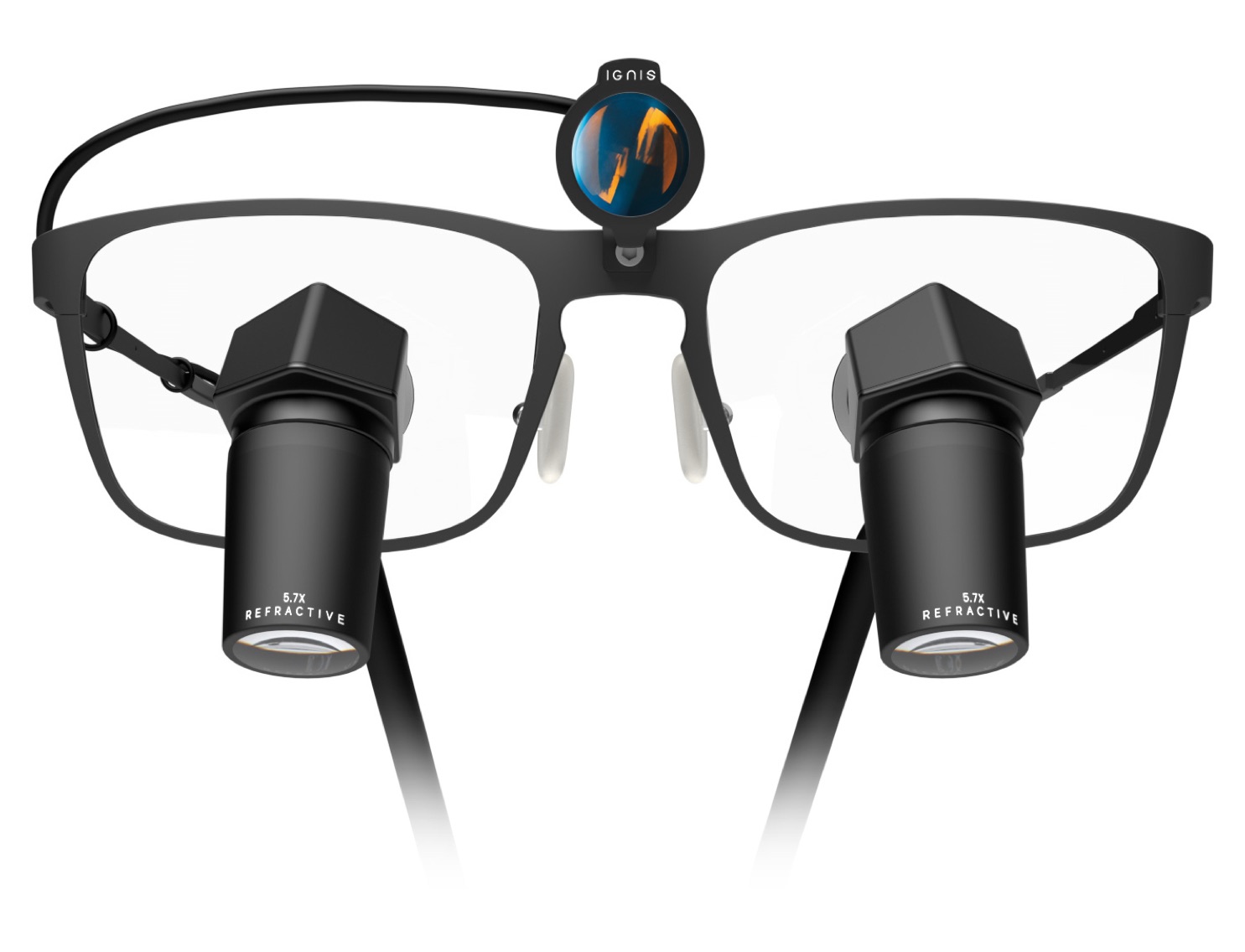 Shine some light.
Ignis vs Ignis Pro
Ignis
Weight
from 9g
Battery Life
Regular Brightness: 165mins

Full Brightness: 70mins
Charge time
105mins
Colour Temperature
5.700 K
Ignis Pro
Weight
from 9g
Battery Life
Regular Brightness: 210mins

Full Brightness: 105mins
Charge time
90mins
Colour Temperature
5.700 K