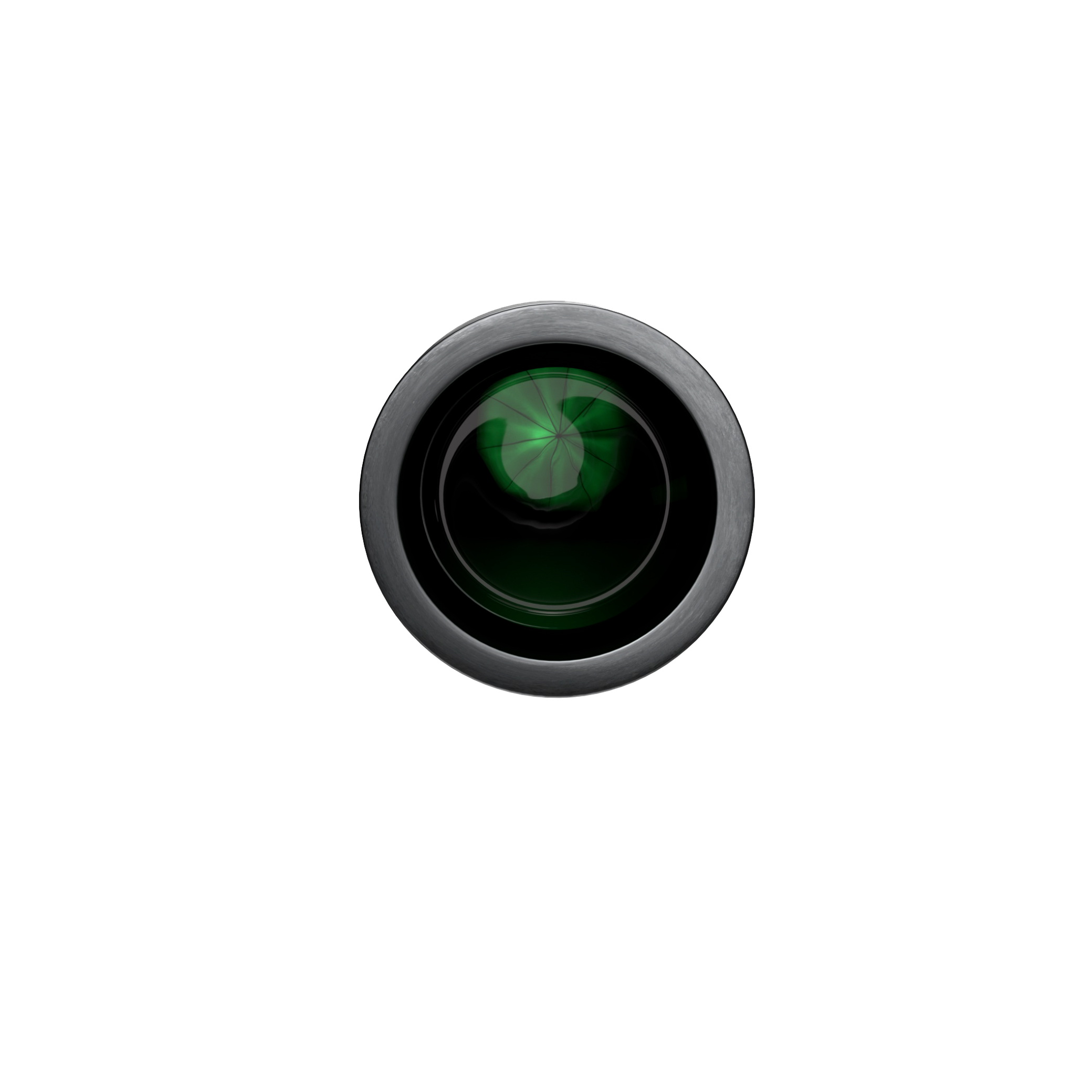 Ultra-bespoke dental loupes.
Expertly designed.
Incredibly light.
Unparalleled optics.
Ultimate lens clarity.
Optical excellence for
extraordinary dentists.
3.5x, 5x and 7.5x
For the ultimate magnification, our 3.5x, 5x and 7.5x loupes are an unrivalled work of stunningly precise craftsmanship and military-grade engineering. With prism technology they ensure maximum magnification, in a truly compact scope.
2.5x and 2.8x
These offer extreme versatility and are perfectly suited for general dentistry and those early on in their careers. With such a large depth of focus, they are particularly easy to use over a wide range of procedures.
Built to last.
Made from intelligent alloys designed to withstand every day wear and tear without distortion.
Scratch and glare resistant.
Our lenses are coated with scratch and glare resistant material to ensure optimum performance.
Magnification, reimagined.
Move your mouse
Bespoke engineering, designed to fit you.
Loupes just as unique as you are.
At BD, we understand that each and every dentist in our community is wonderfully different. Therefore, our loupes are tailored to fit you by our product specialists, who use individual measurements to ensure that everything we make, is as unique as you are.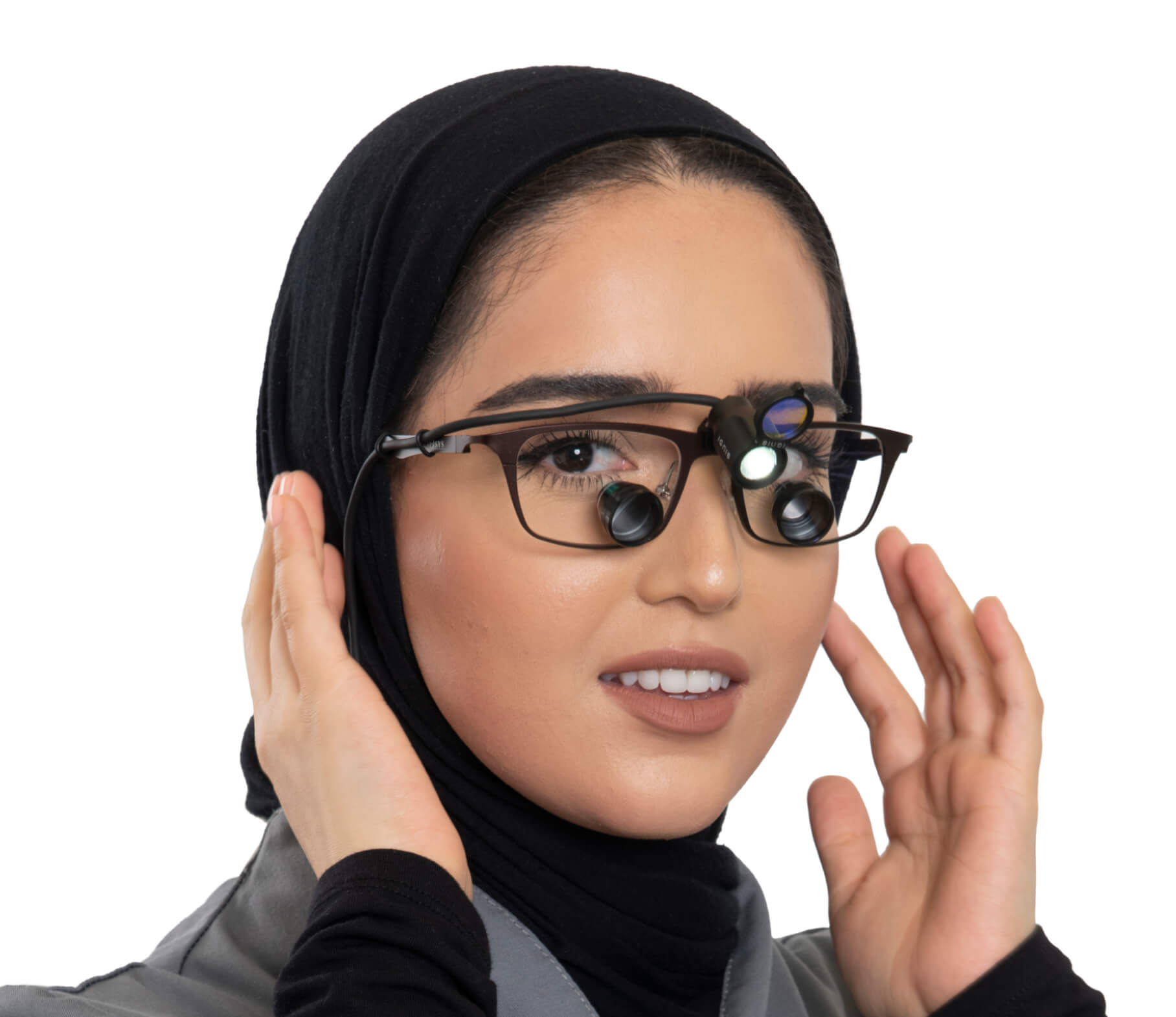 Our measurement process calculates the perfect declination angle for your loupes telescopes to prevent eye strain and maintain a safe and comfortable range of cervical fexion.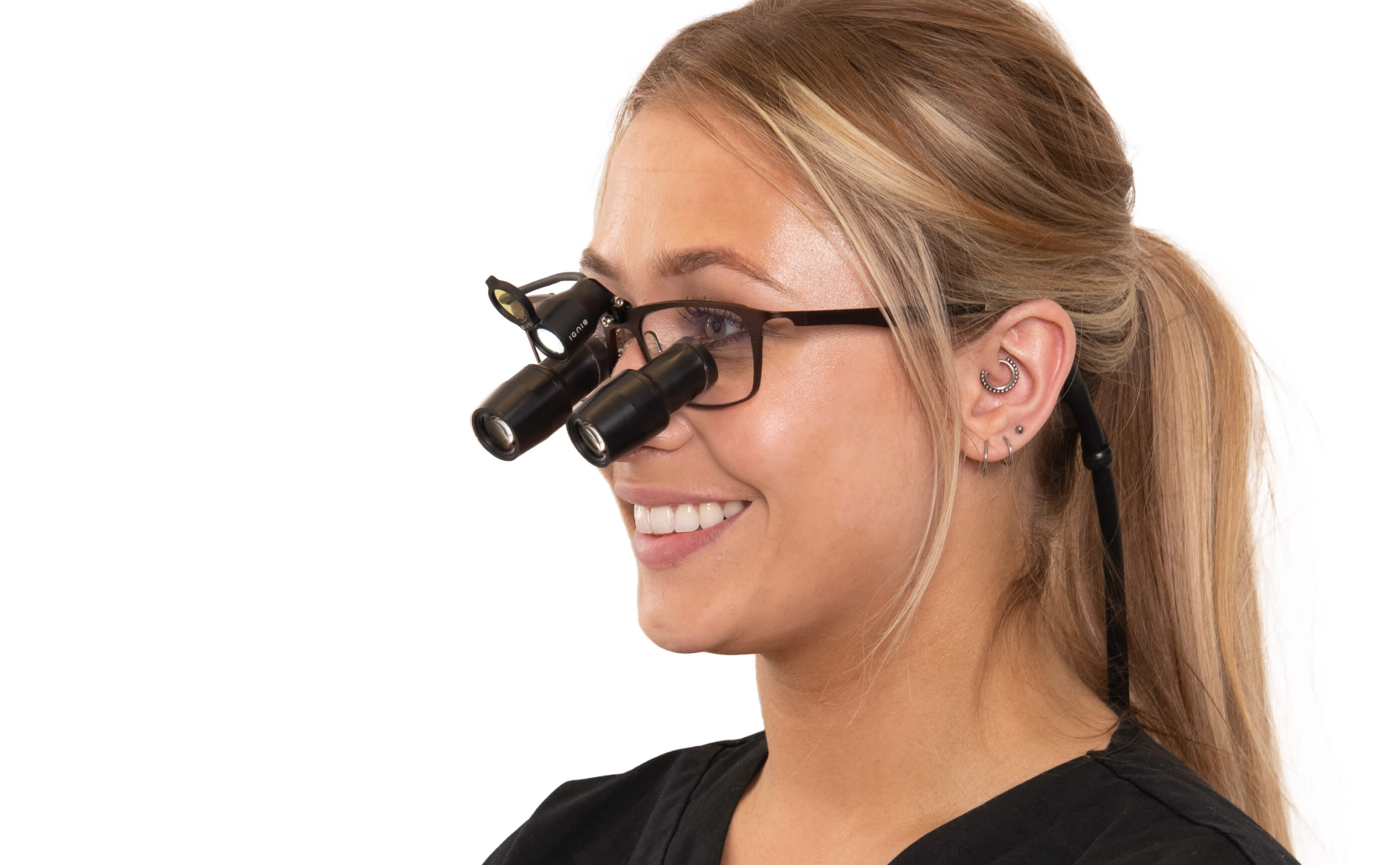 An evolution in expert design.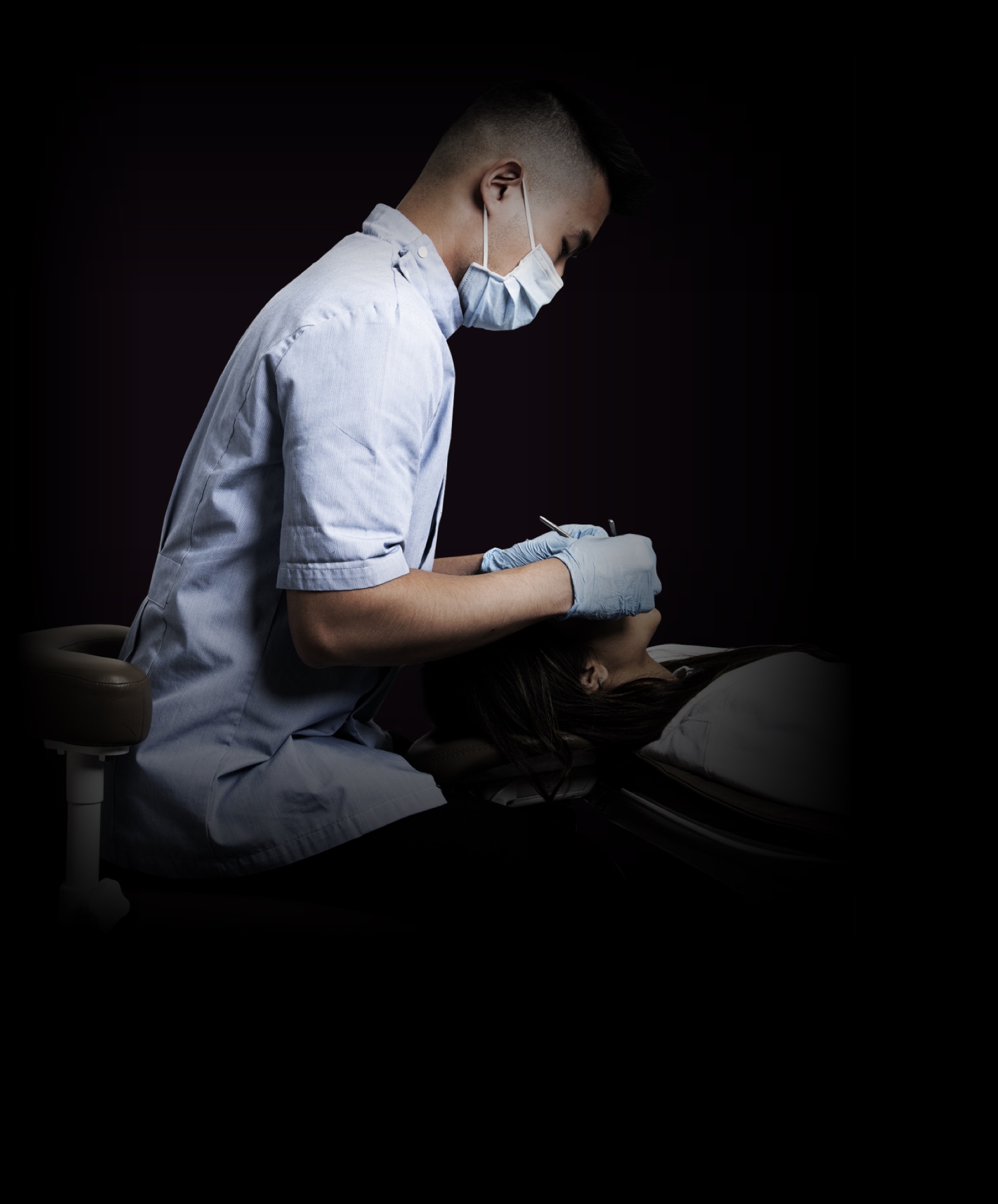 Without loupes.
It has been shown that by extending your neck more than 30 degrees, your chances of neck pain increase greatly, especially when this is done for an extended period of time.
‍
80% of dentists report neck pain over a 12 month period. This can lead to chronic neck problems or even early retirement.
This C shaped spinal position can lead to several issues including chronic and debilitating back pain, joint pain, and reduced circulation.

70% of dentists suffer from back pain.
With loupes.
Using loupes means that you are always working at a fixed working distance, which minimises back and neck contortion during treatment.
This position greatly reduces the extension of your neck, whilst allowing you to work at your best, without the risk of chronic pain.
This position greatly reduces the risk of back pain, by shifting your spine into this neutral, upright position.
Carefully engineered for the highest calibre of dentists.
Tested using the resolution target defined by the US Air Force, our loupes resolve at an incredible 57LP/MM, even at 7.5x. This means that you can expect flawless clarity, no matter the procedure.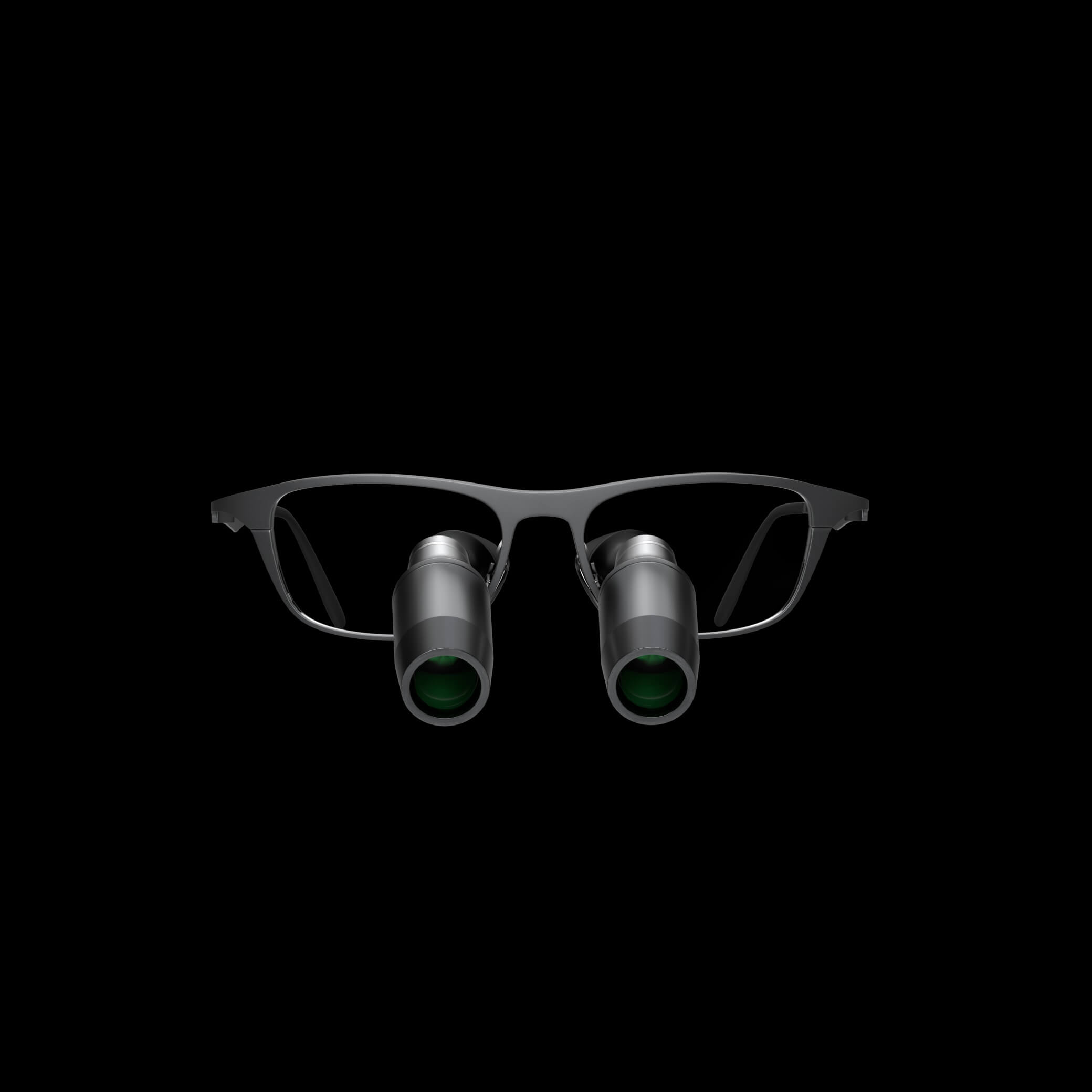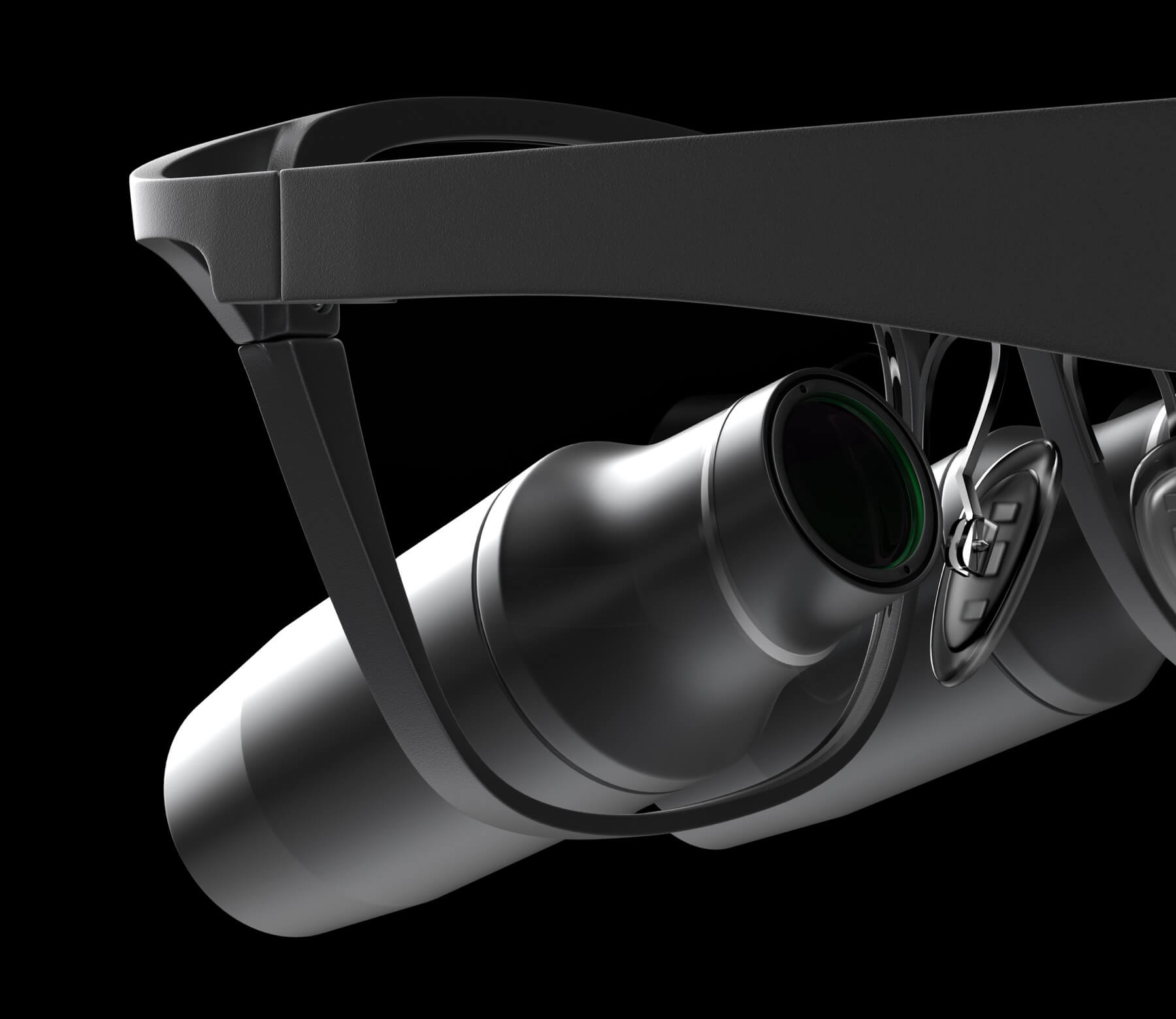 Built to last.
BD loupes are designed for longevity. We use intelligent alloys to prevent distortion and lens misalignment over time.
Got you covered.
Anti-scratch, anti-fog and anti-glare technologies ensure that your BD Loupes withstand every day wear and tear.
Compatible with the Ignis Wireless Headlight System.
Learn more >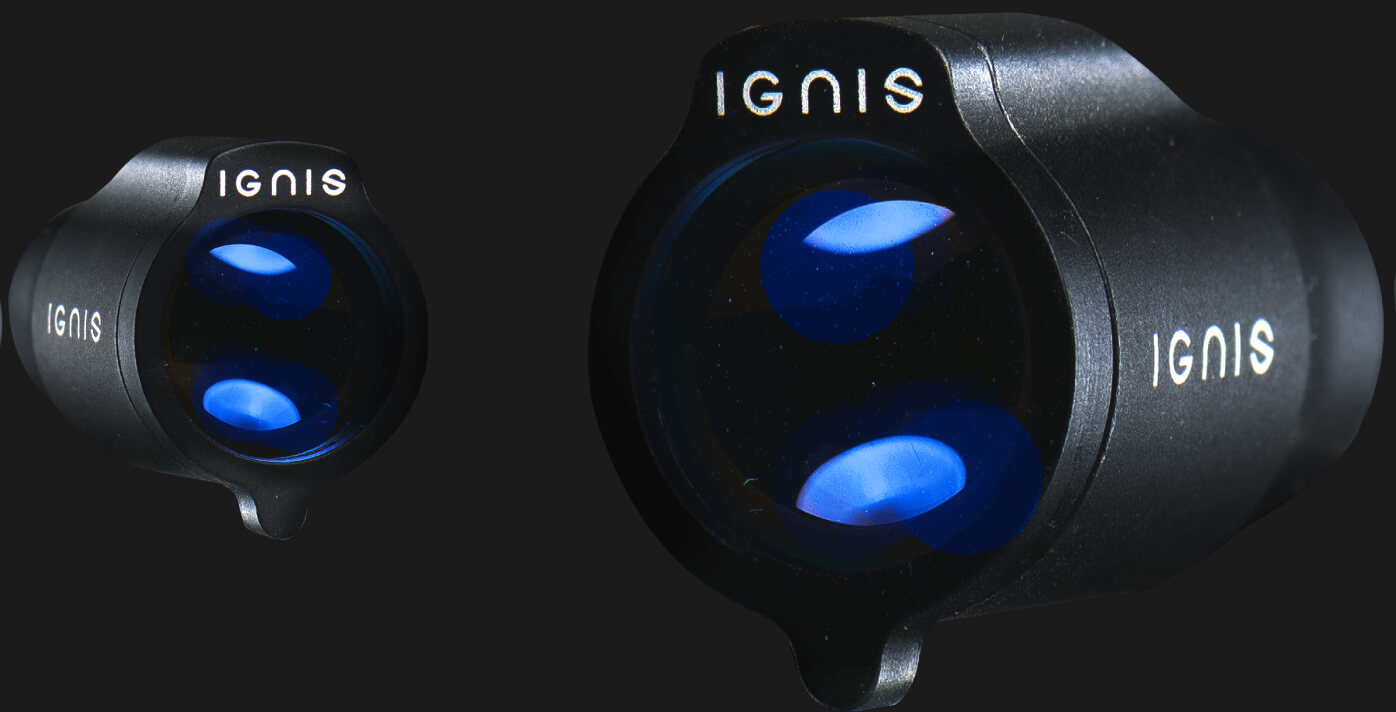 Innovation in every area.
We believe that extraordinary dentistry deserves the optimal tools and so that's what we manufacture.
Choosing the right loupes.
No matter your clinical needs, there are a pair of loupes for you.
Excellence without compromise.
Doing what you love shouldn't be difficult. We have listened to your clinical problems and created solutions, allowing you to focus on nothing but achieving excellence.