Introducing the
New era of dentistry
The ultimate ergonomic design
Do what you love, for longer.
Combining our signature optical excellence with a revolutionary ergonomic design, so that you can achieve your most excellent work, without compromising on comfort.
Book a demo
Advanced scope technology.
With our pioneering field of view and excellent lens clarity, Refractives ensure you are constantly working to your highest standard and providing the best patient experience possible.
Meet the infinity edge.
Refractives are the first loupes designed for biometric vision. Imagine seamless transitions, with no limitations.
Barrel
VS
No Barrel
Using our biometric measurement system for the perfect fit.
Whilst improving your posture.
An evolution in expert design.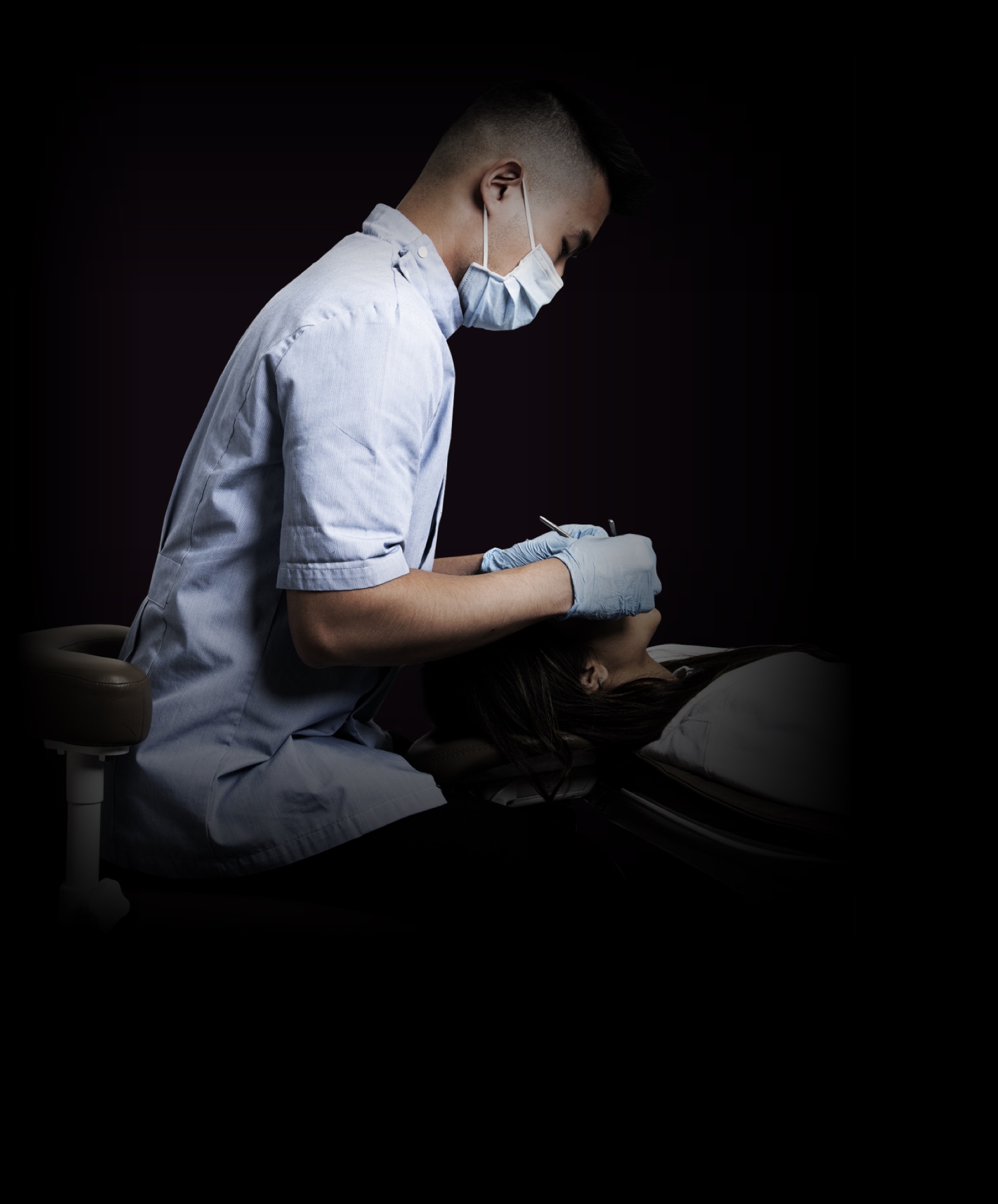 Without Loupes.
It has been shown that by extending your neck more than 30 degrees, your chances of neck pain increase greatly, especially when this is done for an extended period of time.
‍
80% of dentists report neck pain over a 12 month period. This can lead to chronic neck problems or even early retirement.
This C shaped spinal position can lead to several issues including chronic and debilitating back pain, joint pain, and reduced circulation.

70% of dentists suffer from back pain.
With loupes.
This position greatly reduces the extension of your neck, whilst allowing you to work at your best, without the risk of chronic pain.
This position greatly reduces the extension of your neck, whilst allowing you to work at your best, without the risk of chronic pain.
This position greatly reduces the risk of back pain, by shifting your spine into this neutral, upright position.
With Refractives.
The ultimate in ergonomic design, Refractives allow you to place your neck into the ideal neutral position of between 0 and 20 degrees.

Refractives also allow you sit with a completely neutral back position, encouraging the ultimate ergonomic posture and preventing back strain.
Refractives therefore reduce the risk of back and neck injury and subsequently early retirement, meaning you can do what you love, for longer.
Always striving for excellence.
Our bespoke fitting service ensures that we design your loupes to your ideal declination angle and working distance, so that you can work without eye strain or undue neck or back pain, whilst promoting the ideal posture.
Signature BD optics.
We pride ourselves on bespoke loupes which provide the ultimate optical experience. Our Refractives retain our signature optics, reimagined using prism technology into a new, ergonomic design.
Designed for longevity.
Refractives are designed for longevity. We use intelligent alloys to prevent distortion and lens misalignment over time.
Built to last.
Anti-scratch, anti-fog and anti-glare technologies. Expertly engineered to withstand every day wear and tear, for flawless magnification designed to last.
Innovation in every area.
We pioneered the full arch field of view when it wasn't thought possible. Our constant innovation means that Refractives have gone one step further.
Excellent optics, for extraordinary dentists.
Inspired by dentists who strive for brilliance in their work, Refractives ensure that you can achieve excellence, every time, without compromising on comfort or posture.
Choosing the right Refractives.
No matter your clinical needs, there's a pair of Refractives ready to revolutionise the way you work.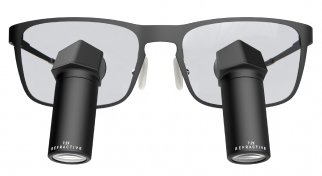 Refractives 7.2x
Weight
27g
Field of view
40 mm
Depth of focus
40 mm
Compatible with
Ignis Headlight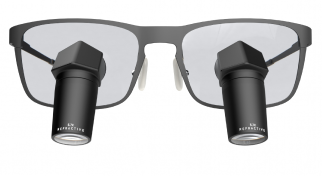 Refractives 5.7x
Weight
25g
Field of view
50 mm
Depth of focus
55 mm
Compatible with
Ignis Headlight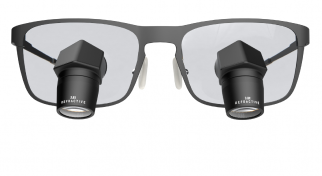 Refractives 3.8x
Weight
24g
Field of view
85 mm
Depth of focus
80 mm
Compatible with
Ignis Headlight