Magnification options
7.2x
5.7x
3.8x
Our signature optical excellence in a range of magnifications.
Dimensions
In the box
Refractives
MagStrap
Soft touch micro fiber towel
Screwdriver
Matte black engraved case
Refractives
5 year warranty
Limited liability policy
Bryant Dental will repair any issue arising from a manufacturing defect for a period of 5 years, without charge. The liability will not exceed the amount you originally paid for the product. The warranty does not cover defects arising from negligence, product modification, unauthorised repairs, accidental damage, theft, loss, or natural disasters.
Conditions
Ensure Refractives are wiped with 70% isopropyl alcohol to ensure telescope longevity.
Do not change or modify any of the existing components without authorisation from Bryant Dental.
Storage
Storage at room temperature
Choosing the right Refractives.
No matter your clinical needs, there's a pair of Refractives ready to revolutionise the way you work.
Frame style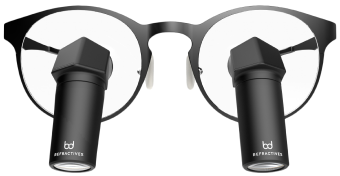 Refractives 7.2x
Weight
50g
Field of view
40 mm
Depth of focus
40 mm
Compatible with
Ignis Headlight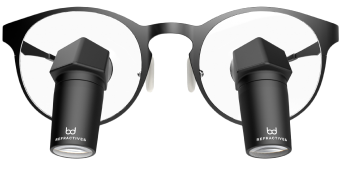 Refractives 5.7x
Weight
49g
Field of view
50 mm
Depth of focus
55 mm
Compatible with
Ignis Headlight
Refractives 3.8x
Weight
48g
Field of view
85 mm
Depth of focus
80 mm
Compatible with
Ignis Headlight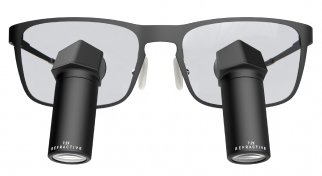 Refractives 7.2x
Weight
47g
Field of view
40 mm
Depth of focus
40 mm
Compatible with
Ignis Headlight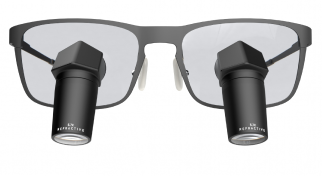 Refractives 5.7x
Weight
46g
Field of view
50 mm
Depth of focus
55 mm
Compatible with
Ignis Headlight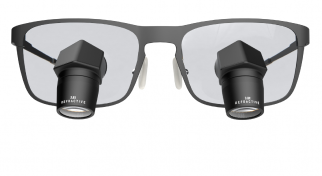 Refractives 3.8x
Weight
45g
Field of view
85 mm
Depth of focus
80 mm
Compatible with
Ignis Headlight
FAQ's